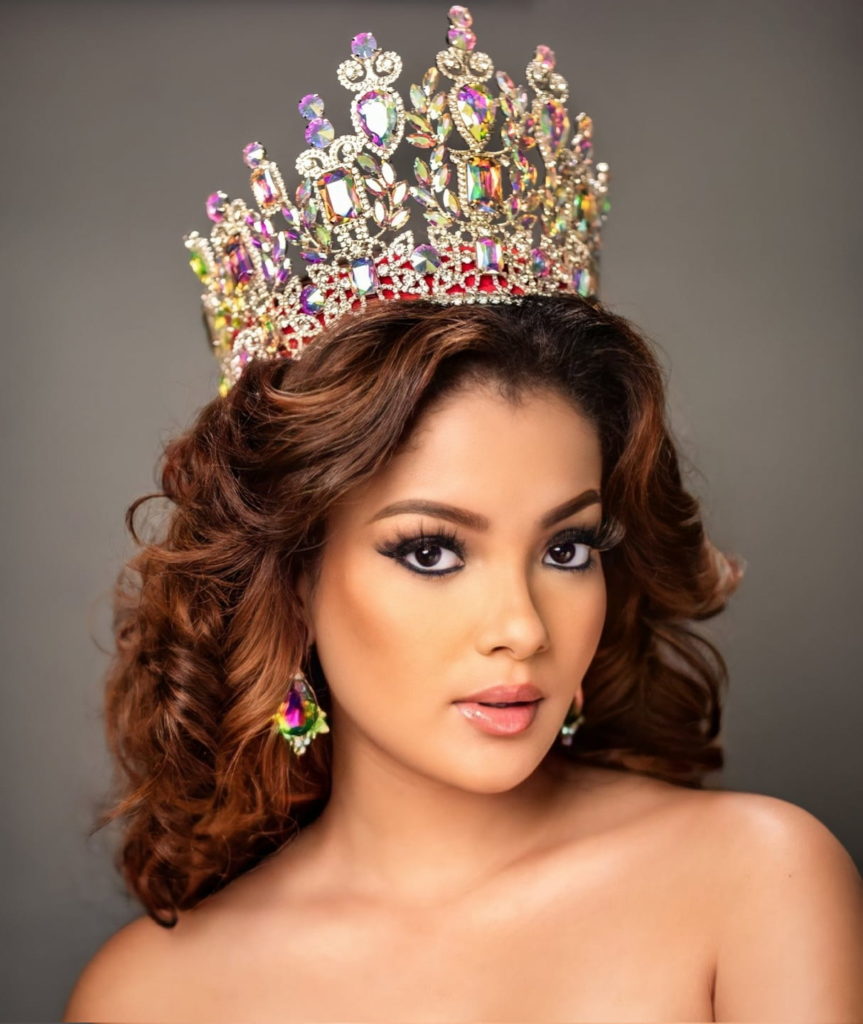 Miss Universe Jamaica Daena Soares is a woman of many intellectual pursuits. She recently earned her bachelor's degree in basic medical sciences and completed a certification in aesthetics.
"I love to have options; hence, I started my degree with the thought in mind that if I wanted to pursue medicine, I could go ahead. I am not a plan A and stick-with-it type of girl. This year alone has taught many that life is about pivoting, and I knew that when I gave myself an option to become a medical doctor. I liked the idea of pursuing a career as a dermatologist, and so my studies seemed like a good fit for me," Soares told Flair.
She is also an advocate for women's development. She has been working closely with a women's centre in her community of Junction, St Elizabeth, as part of her focus to assist disenfranchised young girls and women.
"[Girls and women] who fall within this group are so vulnerable; they are left on the fringes of society. I started by targeting teenage pregnancies and to assist groups of young women reintegrate into society because oftentimes, they get lost along the way," she said. "Teenage pregnancy should not be a life sentence. Instead, we should be focused on supporting them, because by doing so we support society."
One of her passions is to promote a healthy lifestyle and to operate a full-service medical spa that caters to both men and women. Soares, who was diagnosed with clinical depression a few years ago, said that she wants to help others to realise that their conditions do not define who they are as a person.
"I have always had immense health struggles, but I recognised that my diagnosis isn't me. There are so many different layers that make me who I am, and if I make one thing consume my life, I will go through it making that one thing rule my life," she said. "Also, having completed an aesthetics degree, I see an opportunity to introduce skincare as an important area in one's health — it should be a big part of wellness. By curating and creating a safe space for both genders, I believe I can truly target skincare and promote beauty and wellness."
During the eliminations, Soares contemplated dropping out of the Miss Universe Jamaica Beauty, Fashion and Wellness pageant, said the organisers.
"I was contemplating coming into the preliminary eliminations and simply saying, 'I can't do this.' But I am a grown 22-year-old woman, and I had to put on my big-girl pants," Soares said.
She further shared that several deaths in her family left her feeling like some of the pieces to her puzzle were missing.
She shared, "Throughout the pageant, I lost my uncle Richie, who, he and I were very close; and a grand-uncle of mine, who I was helping to take care of, actually passed the day before eliminations. I had to learn to compose myself and separate myself from the circumstances."
Noting her obligations to the organisation and her sponsor, Icon Megastore, she said she was never going to be the contestant to let down those investing their time and money in her.
Like many 'Sainty' or 'Saint E' families, Soares is of mixed race and ethnicities, including African, German and Indian ancestry. She says she dedicates her win to her family.
'THIS CROWN IS ALL OF OURS'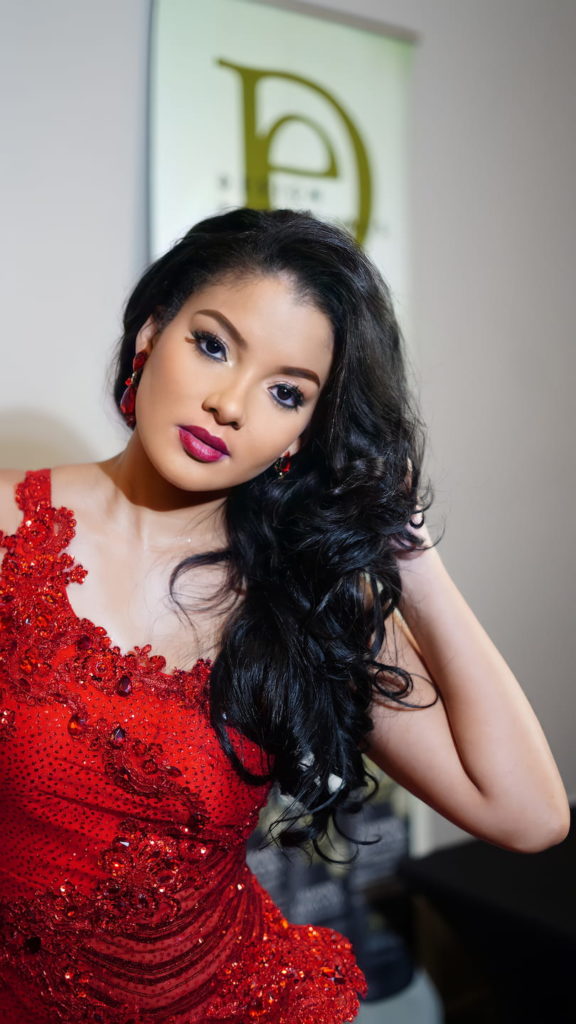 "I think it is important to appreciate the people you come from, who carried you to where you are now. On my maternal side, there is German and Indian, and on my paternal side, there are all kinds of European. A mixture of black and white from both sides," she said. "I come from such a large family; support comes from all angles. I wouldn't be anywhere close to who I am now without the support and love of every single person, so this crown is all of ours."
Her family is very involved in farming, and Soares speaks of her grandmother highly, being the first woman in Junction to own her own business.
The finalists in the competition were asked a range of questions on climate change, vaccinations, discrimination against pageants, and marketing Brand Jamaica.
In her question, 22-year-old Soares was asked to share ways Jamaica can be best packaged and marketed to the world.
Her answer was to share the focus dedicated to music and tourism with other areas such as agriculture, an honest take that turned many heads. She said it is important that our Government and nation capitalise on the food.
In her interview, Soares explained that "the cusp of my family was through agriculture".
"From both sides of the families, there are people involved in farming and being from the 'bread basket' parish, I have seen where it has been able to sustain the livelihood of so many other families. My grandmother was doing farming straight into her 70s, and she is in her early 80s now, and I still see her doing her little planting of thyme and scallion. We have such an amazing palette of food here, and we need to open our eyes to the beauty of agriculture so we can hopefully capitalise on it in an ethical way," she continued.
As she continues to train for the Miss Universe pageant in Israel, Soares is keeping an open mind that she will be able to promote Brand Jamaica to the best of her ability, while making formidable connections.
"I think pageants, whether for females or males, are good platforms. For females especially, who are sometimes told not to break the glass ceiling or stay within a box, I love the idea of young women entering a pageant; it has helped many to come into their own, including me. A younger version of me was so shy and afraid of the world," she shared.
"Also, society villainises platonic female relationships, but my overall experience showed me that pageants are the ideal perception of what a woman-to-woman relationship should be a sisterhood. I implore every young girl maybe you're not a size two or the tallest girl in the room, and maybe you don't win, but the opportunities and the connections you gain throughout the process will last you a lifetime," Soares continued.