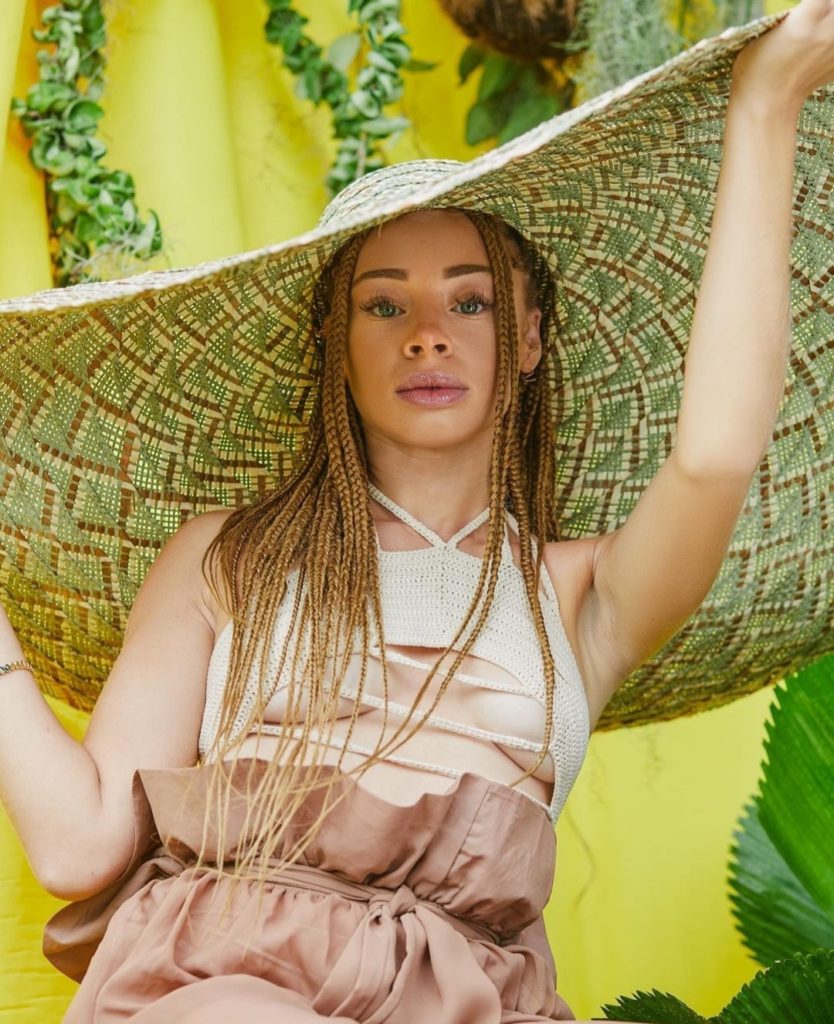 Now, here's a trending style making waves on and off the shoreline: hats. Enormously gorgeous, big and beautiful, cut out for a fantastic strut, or petite and just as sweet. There's no denying straw hat's popular and pragmatic nature, given our weather forecast for our island home – summer all-year long. Flair enlisted the fashion expertise of stylist Kristia Franklin.
"The plaiting and sewing of straw, although traditional, was a fast-dying craft. But now the demand has given it life again," Franklin explained. So far, she has the 13 and 16-inch hats in stock, the 13-inch being the more popular of the lot available in a natural colour, gold and white. Additionally, she offers the topless swirl hat, which attracts her creative clientele, "the customers who aren't afraid of looking different and being the centre of attention". She even provides a beach bag hat, the perfect fashion fusion.
Confessing that there's nothing new about beach hats, the owner of Tia Clothes Girl revealed that, like everything else, the head accessory is making a comeback. "With vacations now being all about 'the picture you are going to take', the big straw hats bring the drama to the photo and all of a sudden now, the hats are a must!"
The business of supplying hats to her fashionistas was spurred by the pandemic. Sales from last year's summer was a hit because of the shift in entertainment. Locally, people looked closer into vacationing, going outside for river and beach trips. The demand was so great that it grew beyond borders. Franklin received a heavy flow of overseas enquiries. "I quickly worked out how I'd be able to ship them and started to export. I've exported over 500 hats. God is amazing," she said with excitement.
Usually paired with bikinis, cover-ups and resort wear, she is enamoured with the attention a big hat brings to any outfit, elevating a look from boring to bold in seconds. She loves that these beach hats are locally made, and she's happy to be supporting some of the island's finest farmers, plaiters and sewers.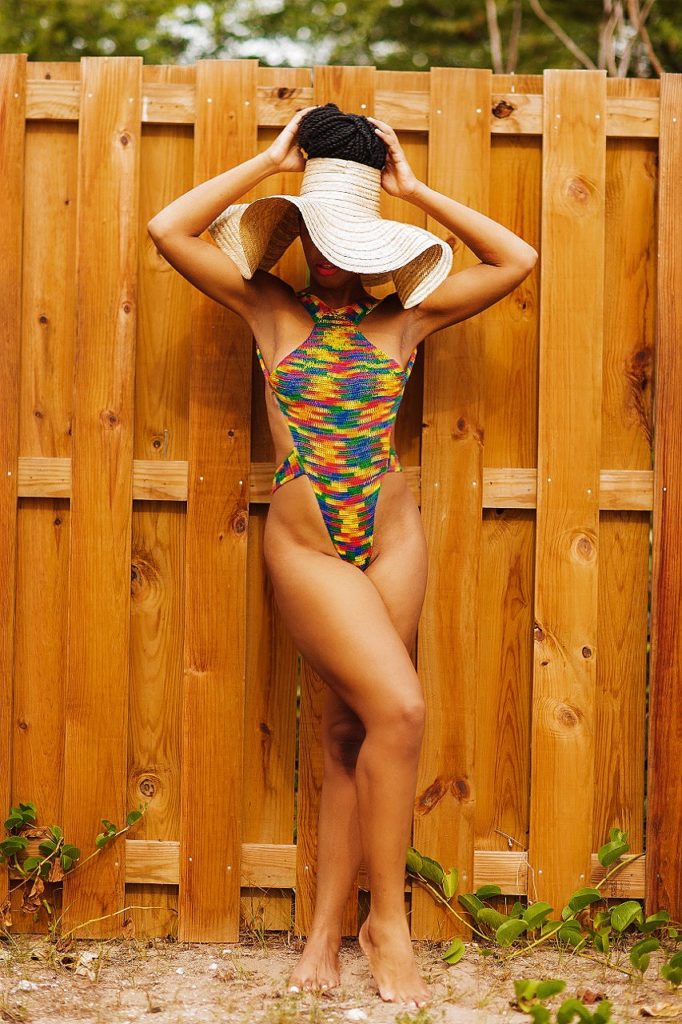 Franklin also enjoys the practicality of the accessory. "I love the style and the amazing photos I have gotten, but I also love the practicality of it; no sunburn and the beach bag can hold every single thing I could ever need for the beach." She believes that persons are looking to add a bit of mystery to their style, serving goddess-inspired poses while going undetected in the face department due to the big hat movement.
As far as styling goes. Franklin recommends wearing it however you see fit. "The hats are so massive there aren't even really any styling tips. You could tie a little scarf around the top of it and wear it like that. Me, now, I just style it with a dash of confidence, my resort wear and my bag to match."