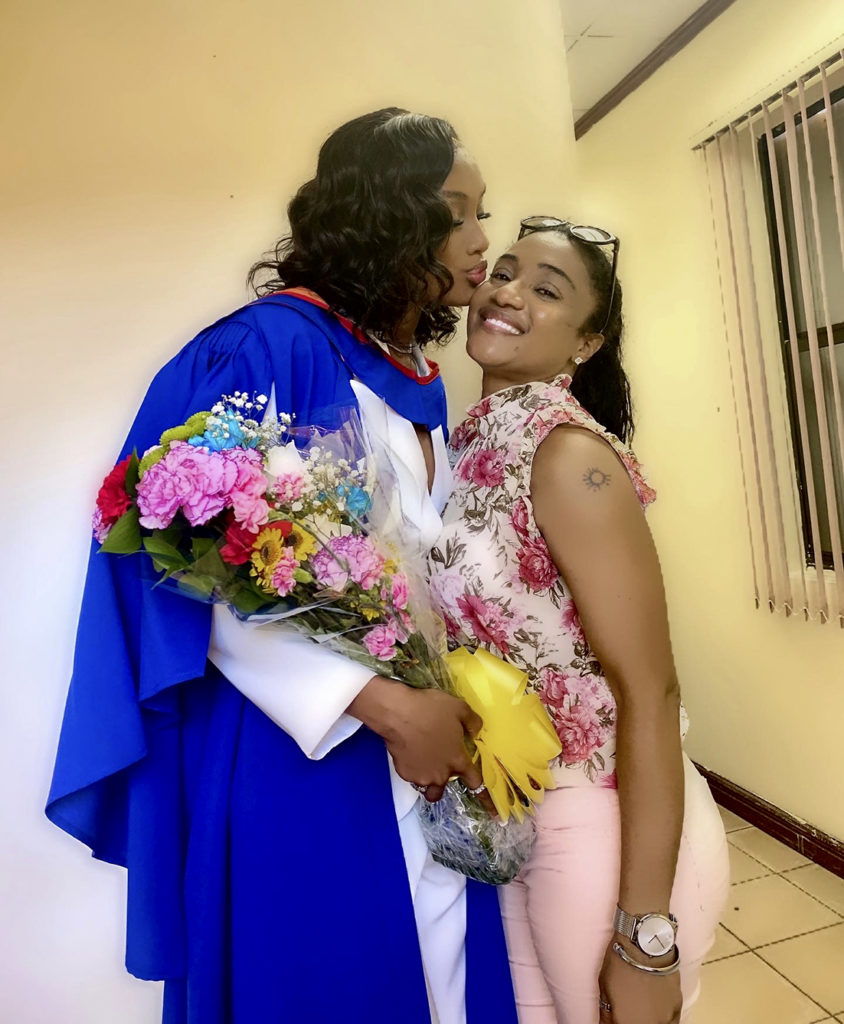 Determination looks magnificent on SAINT International model star Christina Knight.
The head-turning beauty, a recent graduate of The University of the West Indies (UWI), Mona campus, with a double major in tourism management and marketing, is humbled to be charting a path forward for her family. "It's a wonderful feeling knowing that I have reached horizons that persons in my family have never crossed," said Knight. "I can now introduce them to a life that is better and opportunities they couldn't fathom."
Reflective of the three-and-a-half-year UWI academic journey, Knight credited a supportive family, most notably her grandmother Jean and mother Sheryl Singh, a media sales executive, as the backbone of her success. "They never doubted me; in fact, they believed in me more than myself," she said. "They would always say, 'You're the one that we are counting on to do this for us.' I never forgot that. It made me more responsible, more focused, and more determined to do this for them as well."
She elected to pursue tourism management and marketing on the premise "of my current career in high fashion modelling, as I needed to know how to better brand myself and how to consistently add value to my brand so [that] I'm long-lasting in the business."
Continuing, the model-turned-university grad who calls Linstead, St Catherine, home, noted, "I chose marketing because every single organisation needs a marketer, and I know I won't ever be confined to any one industry, as I could work in the field of engineering today, and healthcare tomorrow. Additionally, I opted for tourism management because, frankly, I love luxury. I like to be a part of fabulous experiences in a destination. I feel the need to help my island explore things that are luxuriously different and things that will always create exceptional experiences."
HIGH-SCHOOL TALENT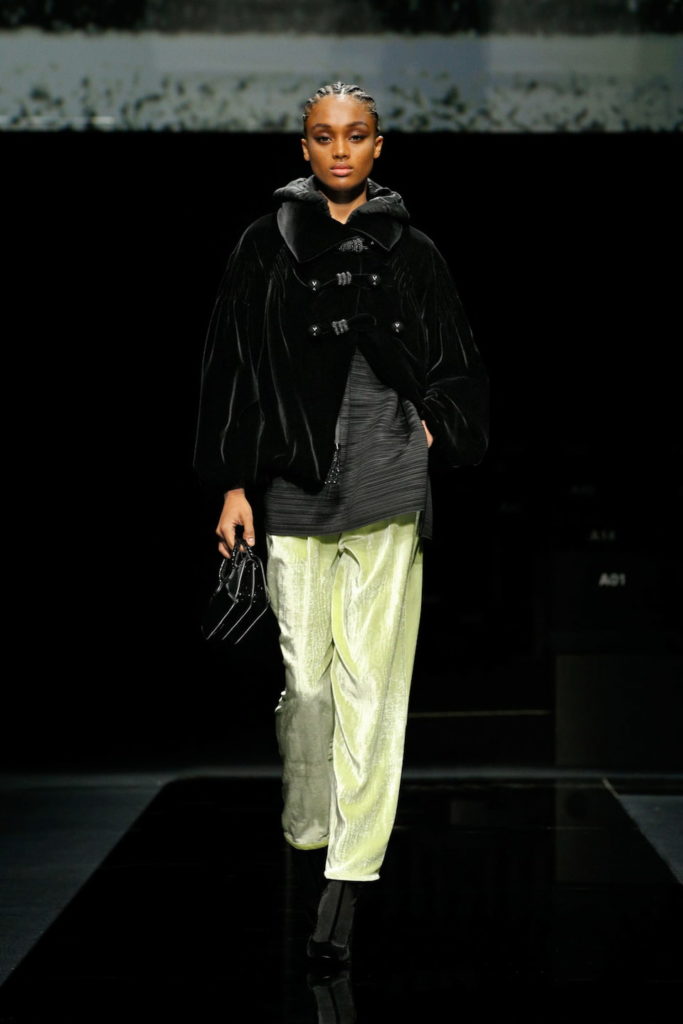 Scouted seven years ago while in a chemistry lab by Saint CEO Deiwght Peters at her alma mater, St Jago High School, on one of the model agency's high-school talent searches, the then-teenage Knight vividly remembers Peters entering the classroom. "He pointed to me and said, 'That's the girl I'm looking for,' and invited me to enter SAINT's Fashion Face of the Caribbean Competition. I was completely stunned when I ended up the winner and signed to an agency in New York."
Having an inherent can-do personality, Knight would subsequently go on to check off boxes of fashionable high-flying achievements, including being a multi-year advertising campaign face for global superstar Rihanna's Fenty Beauty cosmetics line; working for iconic American designer Ralph Lauren in Paris; and strutting the catwalks for Giorgio Armani, Jil Sander and Nina Ricci in Milan in one show season. No surprise then that Knight counts Italy as her favourite fashion capital. "The weather is good all the time. The people are good to me, I always get great shows to do out there, and their wine is good!" she raved.
Assessing Christina's growth, her model agent, who she affectionately calls 'Pops', Peters said, "She is a true embodiment of beauty and brains. It's been a joy to see Christina evolve into a committed, confident young woman who knows exactly what she wants and excels at attaining those goals. I have always gotten great feedback from casting directors, agents, and photographers on her since she began with SAINT as a teenager, and that has remained consistent up to now. Trust me, she has much more achievements coming her way in international modelling."
As to what's next, Knight is eyeing work with high-fashion houses Balmain, Givenchy and Emilio Pucci, but summarily says, "The big plan is to gain freedom in time, wealth, and health."